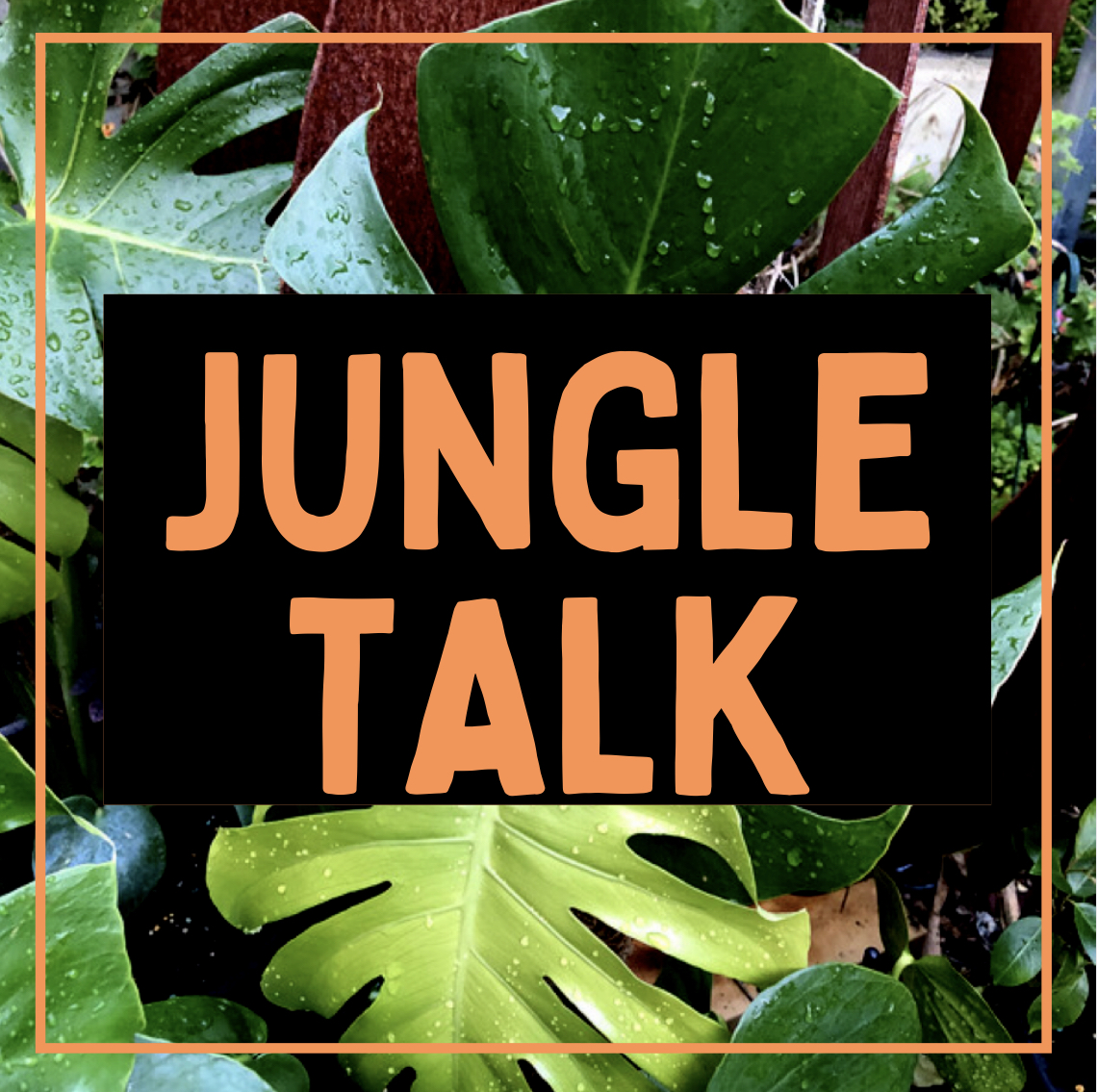 Jungle Talk Ep:007
'Unrealistic Expectations + Calathea'.
Proudly brought to you by Banks & Brown & The Indoor Jungle.
Produced by Space Capsule Garden Company Pty. Ltd.
Welcome to Jungle Talk.  The houseplant podcast from Haidi Sutherland & Tim Harper.  Today we talk about the unrealistically high expectations we put on our plants.   Search through social media and you will find millions of amazing photos of houseplants that appear perfect in every way.  Just like photos of people, these are staged to get the perfect shot.  Haidi & Tim get real in this episode and acknowledge that plants, like people are never perfect.  In fact it is the unique imperfections in plants, like people that make them unique and draw us towards them.
Calethea is a showy group of humidity loving plants.  Bright colours, big leaves and many broken hearts.   Learn a little bit about Calethea on this episode of Jungle Talk.
If you would like to get involved by asking a plant question, telling us your experiences with certain plants or plant related topics, or simply want to say hi you can reach the team by contacting either of their own Instagram accounts.
Haidi @the.indoor.jungle
Tim @spacecapsulegardenco or @banksandbrown
Episode notes & more information will be available shortly at;
This episode was produced By T. Harper for Space Capsule Garden Company 
Drum performance by Logan Sutherland